$69
(60 min)
指圧歴13年のベンが担当。
ただ強押しではなくピンポイントで圧を調整し、包み込むようにゆったりと指圧。特に、首、肩、腰、足のほぐしが得意で終わった後はスッキリ楽になります。
日英両語なので安心。予約なしOK。リピーターの多い人気セラピスト。
Ben specializes in traditional Japanese Shiatsu massage, a deep tissue massage relieving tension through acupressure points and meridians. Neck, shoulder, back, hip and legs will feel rejuvenated after a session. Ben is bilingual in English and Japanese. He is known for his many repeat customers.
Ben, licensed massage therapist is our Shiatsu expert with over 13 years of experience.
---
指圧は、古来から伝わる体の治療法です。
衣服の上から、指や手掌(手のひら)等を用い、体表の一定部位を押します。
身体の特定部分に穏やかな圧力をかけることにより、エネルギー(気)の流れを良くし、身体の内部機関機能の調和を図ります。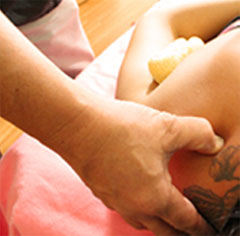 生体の変調を矯正し健康の維持増進を図ったり、特定の疾病治療に寄与する施術です。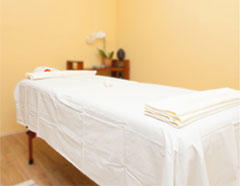 Ben is an experienced, licensed massage therapist in the state of Hawaii. He specializes in Shiatsu (a traditional Japanese method of deep tissue, acupressure point and meridian integration), and his massage styles range from stress reduction, detox to pain relief.
Ben has practiced since 2004 with local massage, acupuncture and area businesses, and has engaged in private practice. He has attended seminars on Myofascial release and works closely with his family´s acupuncture office, Tanji Acupuncture & Nutritional Therapy Clinic.
Ben´s mission is to support individuals in achieving life balance through physical and mental wellness. A firm believer in the inseparable connection between body/mind, Ben is a proponent of massage for relieving physical as well as emotional stress, and strongly believes in massage as a modality for enhancing overall health and well-being.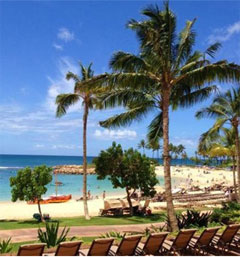 しつこいコリ・疲れをほぐし、ハワイアンバカンスをエンジョイ! 初めてネイルサロンを経験される方にもお勧めです。
是非ご来店くださいませ。